Ha Giang by Motorbike
Ha Giang 4 Days/3 Nights Motorbike Tour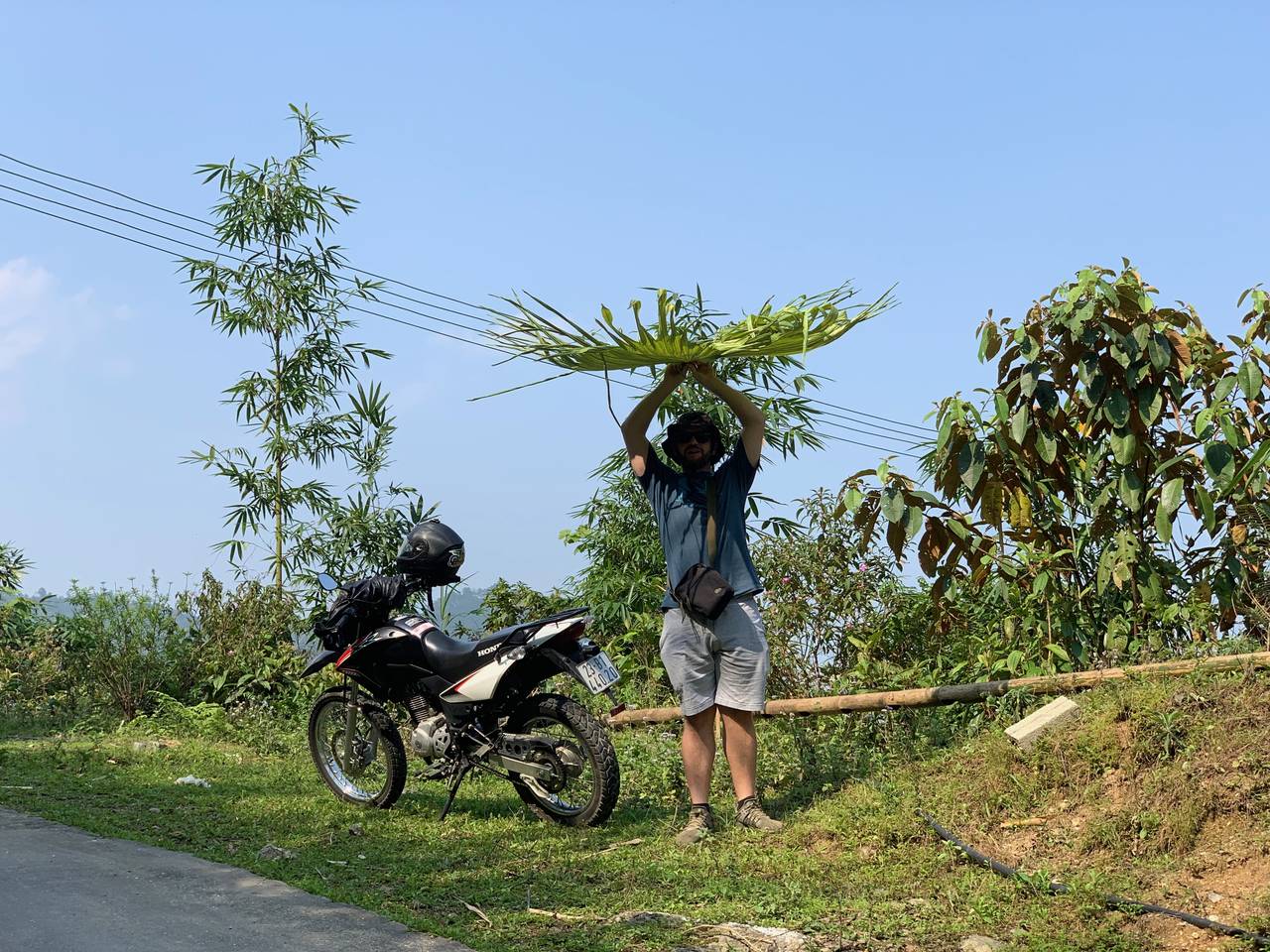 Price from 409USD per person for a group with 2 people.
Click on "Book Now" and scroll down to add people to your booking and see price per person
A long, amassing tour through Ha Giang on the Ha Giang Loop. You will have time to cover a big part of the area. Visit villages, stop for a swim, learn how to cook local food in the homestay, take a selfie with a water buffalo, hang out with your guide and let her tell you about the area, the culture and have a chatt about life in general.
You can either drive the motorbike yourself or hire a driver. If you want to hire a driver you add that in the Shopping Cart after you selected your tour.
Beverage and transportation to Ha Giang are NOT included in the price.

The price includes:

Private female H'Mong guide
Motorbike, helmet, petrol
Shower before and after the tour
3 Breakfast
4 Lunches
4 Dinners
3 Nights Homestay
Luggages storage in Ha Giang City
Itinerary
The route below is just a suggested one. It may change due to weather condition, guests wishes and preferences or due to resons that is outside Sapa Sisters control.
Start 8 AM from LiLa Inn at Ha Giang City
Day 1: Thon Tha/ Ha Giang – Nam Dam (lunch) – Quan Ba – Yen Minh (homestay/hotel/dinner and breakfast on the next day)
Day 2: Yen Minh – Lung cu (walk up to Lung Cu Flag tower before lunch) - Dong Van (homestay/hotel/dinner and breakfast on the next day)
Day 3: Dong Van – Ma Phi Leng (trek sky walk) – Tu San Chasm – Meo Vac (lunch) – Du Gia (homestay/dinner and breakfast)
Day 4: Du Gia trek to waterfall – Quản Bạ or Bắc Mê (difficult road but very beautiful if you believe in your drive you can choose this one) (lunch) – Ha Giang (dinner)
Lung cu Flag Tower is a monument in northern Vietname. The monument consists of a 30-metre tall (98 ft) tower on the summit of Lũng Cú Peak (over 1,400 metres (4,600 ft) above sea level). The tower is topped with a large Vietnamese flag.