Ha Giang on Foot (and a little by Car)
Ha Giang 2 Days/1 Night Trek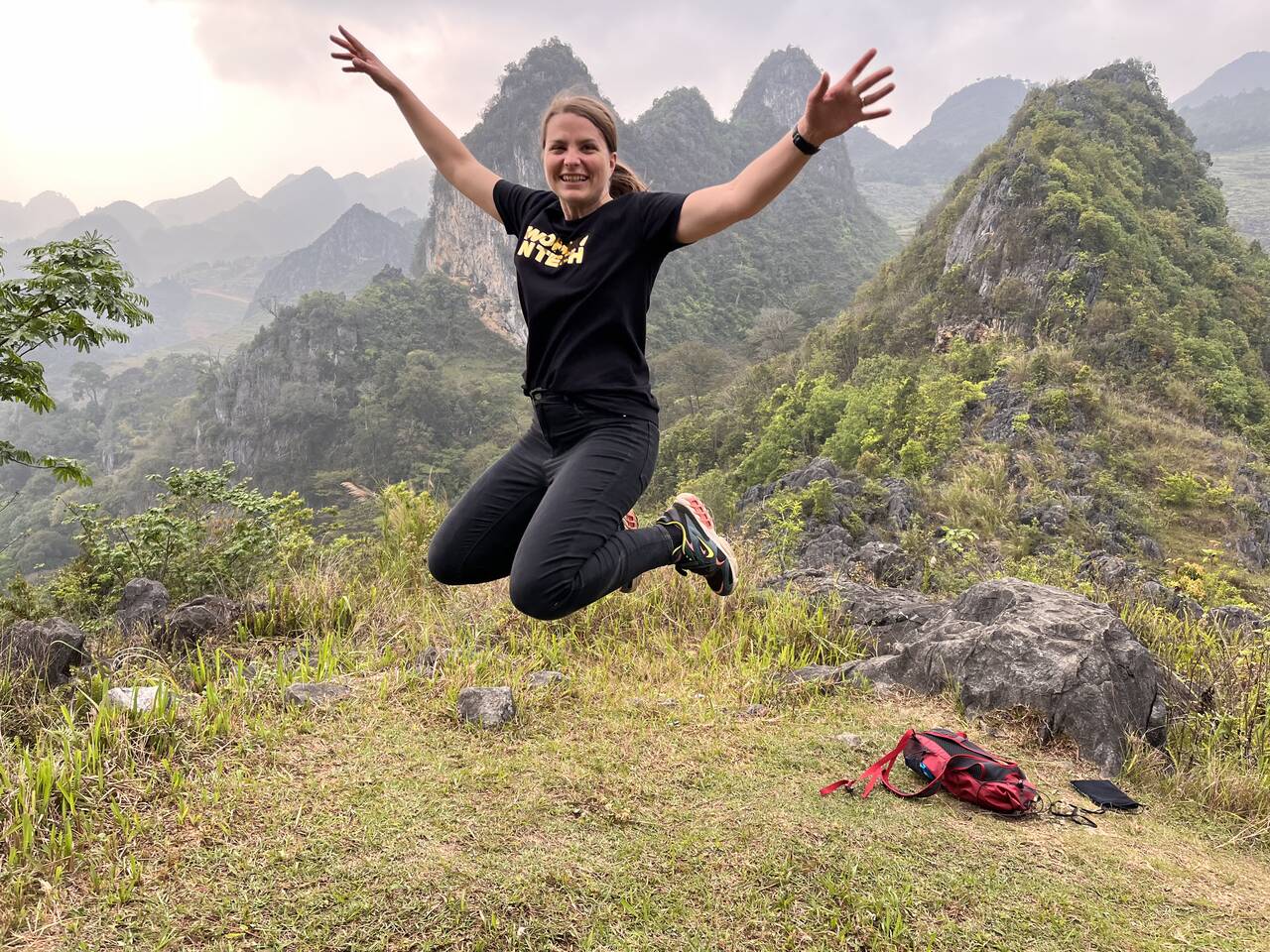 Price from 125USD per person for a group with 2 people.
Click on "Book Now" and scroll down to add people to your booking and see price per person
Beverage and transportation to Ha Giang are NOT included in the price.
The price includes:

Private female H'Mong guide
Shower before and after the tour

2 Breakfast

2 Lunches

2 Dinners

2 Nights Homestay

Luggages storage in Ha Giang City
Itinerary
The route below is just a suggested one. It may change due to weather condition, guests wishes and preferences or due to resons that is outside Sapa Sisters control
Day 1: Thon Tha – Lung Vai (lunch) – Thanh Ha – Thon Tha
Your guide will meet you 8AM at at LiLa Inn, add:113 Nguyen Trai st. Ha Giang City. At LiLa Inn you can also have breakfast take a shower and storage your bigger luggages ( all included in the price). Together you will go by taxi, 5km to Thon Tha village. Here you check-in and have breakfast at Homestay.
The trek starts from Thon Tha at 8.00AM. You will trek to Lung Vai villages, a 2 – 3 hours walk depending on your speed and what trail you choose.
In Lung Vai you will either have picnic lunch or in a local family's home.
After lunch, you continue the trek to Ha Thanh village, where you can swim in a waterfall. You will be back to the homestay in Thon Tha around 4.30 PM.
Day 2: Thon Tha – Khuoi My – Thon Tha – Ha Giang
Next morning you can relax for a while in the homestay. You are welcome to take part in daily work around the homestay, like working in a rice field, taking care of plants or animals.
At 10 am your guide will take you to on different trail back to Khuoi My village, where you will have lunch. Khuoi My is the village of Dao Ao Dai people (Long Shirt Dzao). Here you can see the difference between Tay, Red Dzao and Long Shirt Dzao people. From Khuoi My you will enjoy the wide view over the valley.
The trek ends around 2 pm in Ha Giang City. You will be together with your guide until 4pm, when there is a bus departing to Hanoi. If you prefer to go by private car, we can arrange that as well.