Ha Giang on Foot (and a little by Car)
Ha Giang 2 Day Tour. First Day Trek, Second Day by Car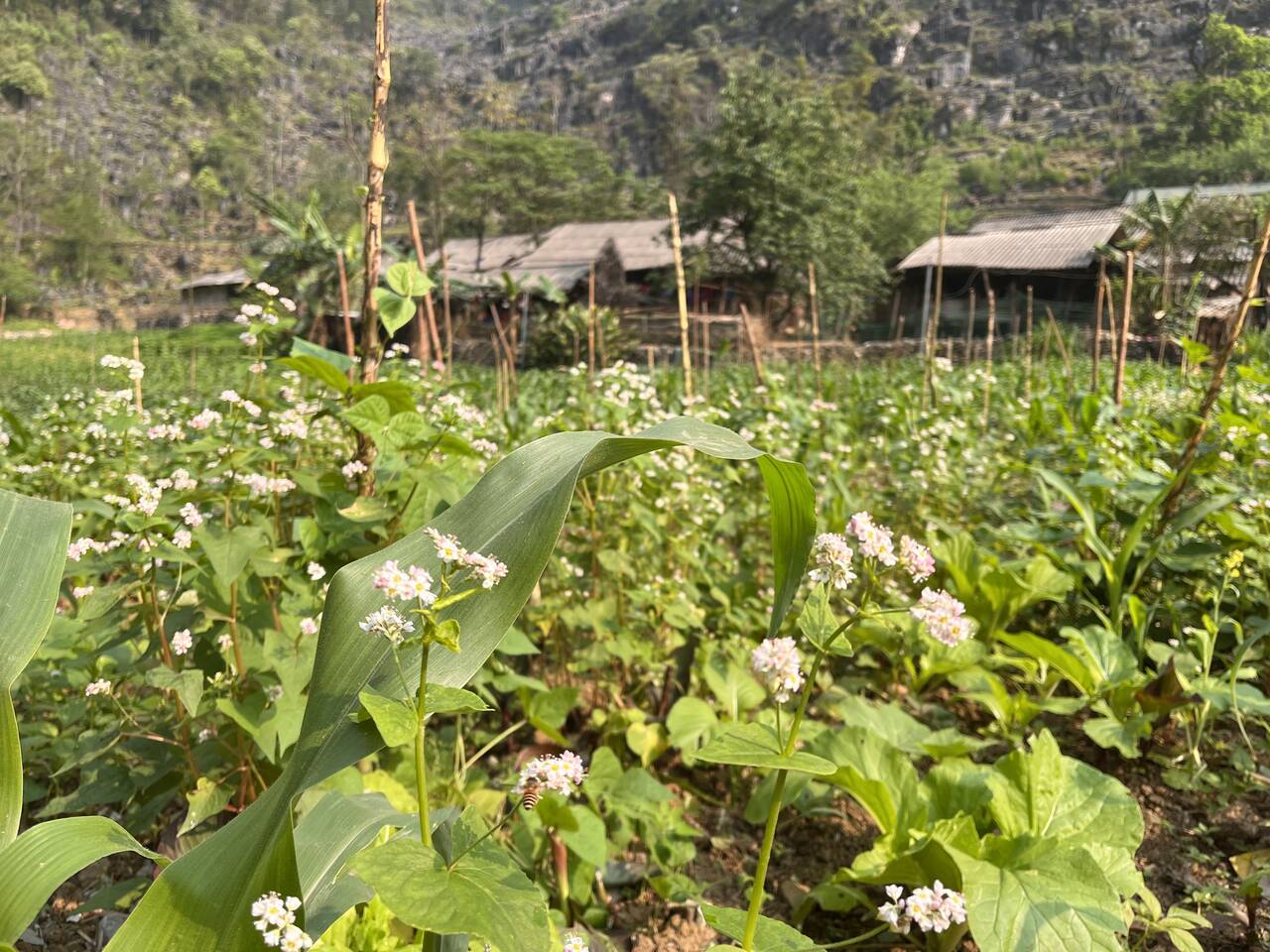 Price from 158USD per person for a group with 2 people.
Click on "Book Now" and scroll down to add people to your booking and see price per person
A two days, one night tour that combines trek the first day with private car the second day.
Beverage and transportation to Ha Giang are NOT included in the price.

The price includes:

Private female H'Mong guide
Private car with driver the second day
Shower before and after the tour

2 Breakfast

2 Lunches

2 Dinners

2 Nights Homestay
Luggages storage in Ha Giang City
Itinerary
The route below is just a suggested one. It may change due to weather condition, guests wishes and preferences or due to resons that is outside Sapa Sisters control
Day 1: Trek Thon Tha – Lung Vai – Ha Thanh- Thon Tha
Your guide will meet you 8AM at LiLa Inn, add:113 Nguyen Trai st. Ha Giang City. At LiLa Inn you can also have breakfast take a shower and storage your bigger luggages ( all included in the price). Together you go by taxi, 5km to Thon Tha village. Here you check-in and start a trek.
The trek starts from Thon Tha, you trek to Lung Vai villages, a 2 – 3 hours walk depending on your speed and what trail you choose.
In Lung Vai you will either have picnic lunch or in a local families home.
After lunch, you continue the trek to Ha Thanh village, where you can swim in a waterfall. You will be back to the homestay in Thon Tha around 4.30 PM.
Day 2: Car Thon Tha – Nam Dam – Quan Ba – Thon Tha
Second day you let your feet rest and switch to private Car. Your driver will come and pick up you and your guide at 8 am. You will go on the most beautiful rides in Vietnam. It's a 100km loop through fantastic landscape, many different minority villages, rice terrace and rivers.
You will stop at Heaven Gate and look at the spectacular view over the mountains, the valleys and Quan Ba Town.
After that you will continue your drive to the Red Dzao village Nam Dam where you will stay for lunch in a local house. The host will prepare lunch for you, you are welcome to join cooking in the kitchen.
After lunch you can take a rest or walk around the small village. Then drive from Quan Ba back to homestay in Thon Tha around 5.00PM to pick up your bags if needed.
Dinner in Ha Giang City before saying good by to your guide and getting a bus back to Hanoi at 8.00PM.